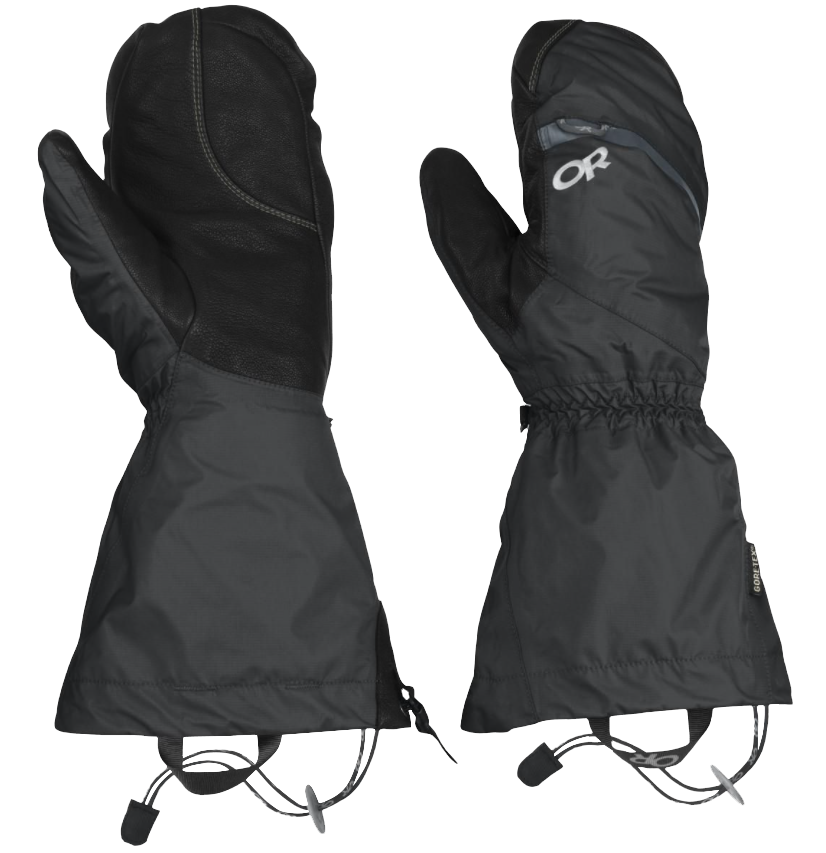 I have witnessed several cases of frost bite in the Himalaya caused by people not wearing /having adequate warm mitts.At worst it can be life changing. I have also had plenty of opportunity to try out a wide variety of differing gloves and mitts over the years too.

My favourites for such trips are OR Alti Mitts which I have been using since 2013.They are a system really.The outer is very lightweight flexible Goretex with a tough leather palm for gripping tools and ropes.A measure of "for real use" design is that they don't have a stupid bit of fleece for a nose wipe ( a carrier of frozen snot that cuts your nose if you use it more than once).The outer mitts are also insulated with Primaloft and have a wrist attachment loop and more useful a back of the fingers loop that keeps the glove open end downwards so you can carry them without filling up with snow.

The inner has a smooth nylon shell and pile lining that can move within the outer and is windproof on its own.

I wear them with a thin liner glove. High altitude essentials I would say.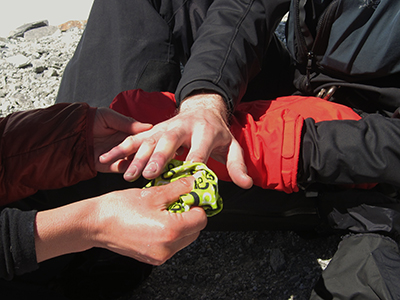 Dressing and protecting frost bitten hands while awaiting helicopter rescue.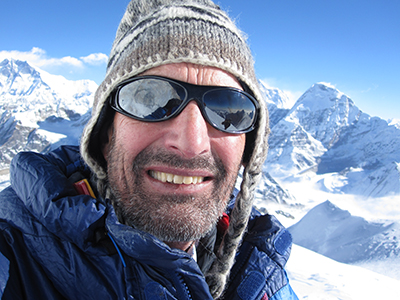 Summit with Lhotse and Chamlang behind.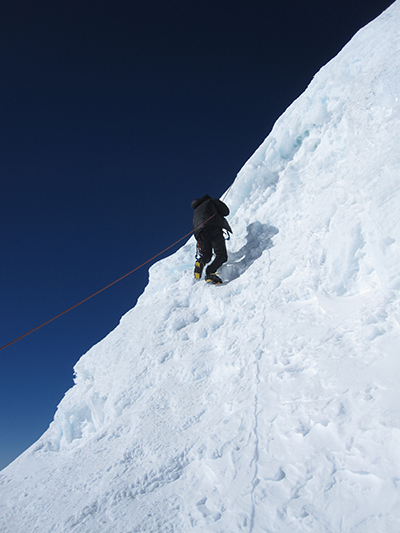 Abseiling from the summit of Mera Pk.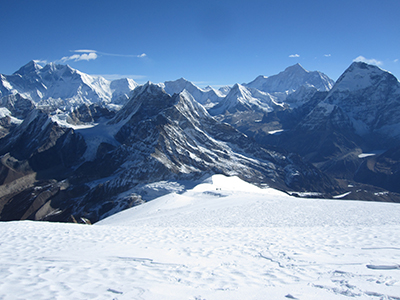 A group approaching the summit of Mera Peak. Everest, Lhotse and Nuptse beyond.